Curd Incubation Chamber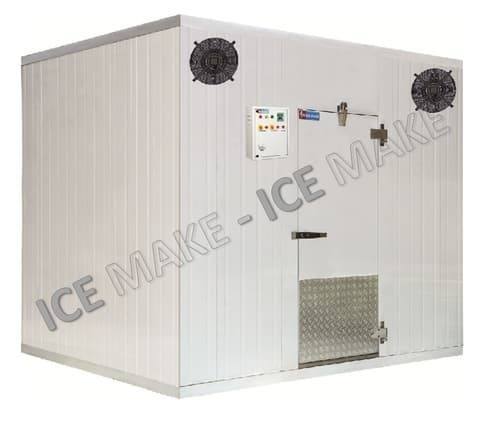 Product Details:
Supply Ability :

10 Unit Per Month
Trade Information
10 Unit Per Month

1 Months
Product Description
We are providing fully automatic combo type incubation chambers with heating and cooling both process together in single chamber.
Are you finding the procedure to produce best quality curd
In our indian culture, 'dahi' (Gujrati, Marathi, Nepali, Punjabi, Urdu), 'dohi' (Oriya), Mosou (Kannada) or thayir (Tamil) is the yogurt of India, know for its characteristic, sweet tart test semi sold consistency. It is also Religiously as well as Scientifically proven good for health.
But
We cant retain its test and quality equal due to variations in indian weather conditions and slight deviations in procedure so as a solution of that Ice Make provides you exact methodology with appropriate temperature conditions on base of our wide experience and some expert's advice
Stage No.4 and 5 in above method is most important
ICE MAKE offers your exact solution for stage No. 4 and 5 and of couse for stage No.6 also.
We offers you Incubation room with hot unit (as shown in photograph above) which can maintain 42oCwith 1oCdeviation for stage No.4
For stage No.5 our Blast Chiller is useful to chill the culture upto 20oCwithin 1 hour
At last, for stage No.6 you can use our regular cold room.
If you will prepare curd according to above procedure, you will get curd with same test & quality in every season which can maintain its quality for long time and you can prepare delicious Indian Items like Lassi, Raita, Shrikhand, Kari etc. which will have best quality.
Application : Curd Incubation / Blast Chilling/Storage
Standard Incubation time is approx. 4 hours but it will depend upon the packing type and loading temperature of curd with a condition that the chamber temperature should be 45o C before loading .
Standard cooling time is approx. 5 hours but it will depend upon the packing type and loading temperature of curd with a condition that timing will be considered after getting chamber temperature as 2o C.
Sr. No.

Model

Storage
Capacity
(Ltr/Batch)

Size(inch)

Body Type

Temperature
while
Heating

Temperature
re while
Cooling

1

MI-360

360

53X 44 X 25
(H X W X D)

Combo -
Portable Mini

32oC to 45o C

-5oC to 8oC

2

MI-650

665

80" X 44" X 28"
(H X W X D)

Combo -
Portable Mini

32oC to 45oC

-5oC to 8oC

3

WI-1200

1250

70" X 70" X 97.22"
(W X DX H)

Combo -
Walk in Type

32oC to 45o C

-5oC to 8oC

4

WI-2300

2300

93" X 93" X 97.22"
(W X D X H)

Combo -
Walk in Type

32oC to 45oC

-5oC to 8oC

5

WI-3700

3700

93" X 144.75" X 97.22"
(W X D X H)

Combo -
Walk in Type

32oC to 45oC

-5oC to 8o C
ICE MAKE REFRIGERATION LIMITED